Biography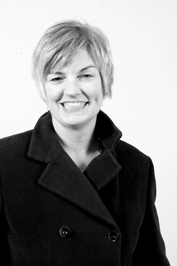 A marketing maven with more than a decade of consulting experience and twenty years of combined Corporate and Agency work, Brooke Chapman Correll can practically speed solve your marketing problem.
Among her current consulting clients, MODERN HOUSE WINES -- one of "Oprah's Favorite Things" -- made a statement at TARGET and ADELSHEIM VINEYARD primed its positioning as a heritage Willamette Valley gem staking a claim in the Chehalem Mountains. Charlottesville's MAJOR MUFFINS moved from private to industrial kitchen as retail distribution doubled and products expanded while Canada met a new portfolio management company, WINSTEN GLOBAL ADVISORS.
Correll served as vice president of marketing for three clients. At Napa Valley's Clos Du Val Winery, Correll overhauled branding, strategy, research, public relations, and online and retail sales. Correll's foray into the wine business began on the internet at Bay Area start up WineShopper.com (now Wine.com), where she managed branding, editorial, advertising, public relations, corporate communications and research and analysis. At Ziff-Davis, a multi-media company including ZDNet, ZDTV (now TechTV), ZDEducation, ZDResearch, and ZDPublishing (PC Magazine and 30 other titles), Correll rebranded the conglomerate and marketed the 1999 IPO. As VP Consumer Marketing at MTV: Music Television, Correll launched an in-house agency to promote newly created programing including Beavis & Butthead, The Jon Stewart Show and The Real World.
Correll launched her career in advertising account management at DDB(Needham) in Chicago and Hal Riney & Partners in San Francisco. Accounts ran the gamut from Bud Light and Discover Card to PBS: Public Broadcasting Service and General Motors' Saturn.
Correll holds a B.A. from University of Virginia and an MBA from Duke University's Fuqua School of Business. A former Adjunct Professor of Marketing Communications Management at Fuqua and Stanford University's Graduate School of Business, Correll was recently named a Visiting Executive Lecturer at University of Virginia's Darden School of Business.