Brooke Chapman Correll, founder
Killer B. is Brooke Correll. A 30-year veteran of cutting-edge marketing, Correll provides strategic guidance on all aspects of brand development; strategic positioning and repositioning, advertising, public relations, corporate communications, as well as naming and copywriting services.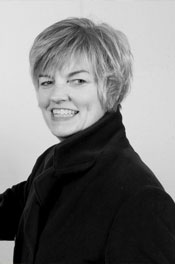 Correll has an exceptional, all-encompassing embrace of marketing. She consults for clients large and small, develops brands from scratch and repositions mature brands to adapt to new markets. Be it beer, banks or barbecue, Brooke will devise brilliant marketing strategy and oversee impeccable execution. A lightening quick study with ever-adaptable style, Correll assimilated coast to coast in posts as varied as VP Marketing at MTV and Adjunct Professor at Stanford. With a cast of former friends and colleagues across the country, Killer B. brings broad perspective and top-notch talent to the table.